Hello everyone, happy O.W.L.s. I'm a bit late with this post but also sort of I'm not. The April has just begun and so did the Magical Readathon and I am so excited. If you don't know what the Magical Readathon is you can get all the information here. Basically it's a month-long readathon inspired by the world of Harry Potter where we choose our career and "study" for it reading the assigned literature. This is the third year that G hosts it and she does an incredible work doing it.
This is the second year I'm participating and the career I chose is Metal Charmer which is the same one I tried last year, but I didn't pass all the N.E.W.T.s so I ended up "getting my diploma" to be an Auror which is also my backup plan for this year.
Now, to become a Metal Charmer I have to pass 7 O.W.L.s:
•Ancient Runes
•Arithmancy
•Charms
•Defence Against the Dark Arts
•Transfiguration
+ 2 classes that I choose, in my case those will be Potions and Herbology, because they are recuired to become an Auror.
Here is my TBR for the readathon:
Ancient Runes – Heart rune: heart on the cover or in the title
For Ancient Runes I've chosen Heartstopper Volume 3 by Alice Oseman which I know will be a cute story and since it's a graphic novel I'll be done in a second. Plus I really need this now. The previous volumes made me so happy and warm inside.

Arithmancy – Magical qualities of number 2: balance/opposites – read something outside your favourite genre
So, I had some difficulties finding the book for this one, but I've decided to pick Idiot by Fyodor Dostoyevsky since my favourite genre is fantasy and this is Russian realism so I think it fits the prompt perfectly. This is sort of a cheat but also not, I've started this one two weeks ago but I only got a couple of pages in so it's basically unread and I will continue it for this class.
Charms – Lumos Maxima: white cover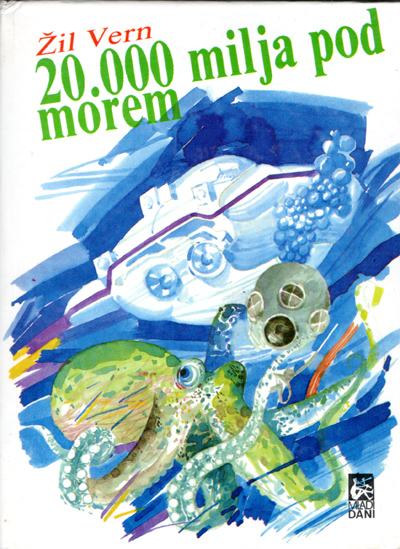 I had to change this one since my order from Book Depository hasn't arrived yet and I was planning to read that one, but then I remembered I have this old Bosnian edition of 20,000 Leagues Under the Sea by Jules Verne and I really want to reread it so that's what I'm going to do. It's so gorgeous.

Defence Against the Dark Arts – Grindylows: book set at the sea/coast
I had a lot of books for this prompt, but I've decided on Lord of the Flies by William Golding. I think it's finally time for me to read this one. I'm 23 and I haven't read it, I don't have any excuses not to, so… it's gonna happen, it has to.

Herbology – Mimbulus Mimletonia: title starts with an m
This one was a no-brainer. I have wanted to read Monstress by Marjorie M. Liu for a really long time and now I even have a reason to pick it up. I'm so excited about reading it. Honestly, I do not know much about it, but it looks dark so how bad can it be?

Potions – Shrinking solution: book under 150 pages
This is also a book I didn't have to think hard about. I love The Little Prince by Antoine de Saint-Exupery and I haven't read this one in a couple of years, I think I haven't read it in like five years and it's a book that can be read all the time and you can always learn something from it. It's just so beautiful and inspiring and I really need it now and the world needs it now. We are so lucky to have this one.
Transfiguration – Animagus lecture: book/series that includes shapeshifting
I think I'm going to leave this one for now because I really don't know what I want to read for this prompt. I do have a few options but I will see and leave the decision for the end of the month or at least the last ten days because I'm not really in the mood for any of them right now, but I'm certain my mood will change and I'll finish it. Right now I'm thinking maybe to reread Clockwork Prince by Cassandra Clare because I finished Clockwork Angel last week, or Harry Potter or something else entirely.
So basically that's my TBR for April. If you have any suggestions for Transfiguration I'm happy to recieve them.
I hope you guys enjoyed this post. I'm planning on posting weekly updates on my progress and maybe some mini-reviews for the books I finish.
Talk to you soon. Stay safe.